Turkey hosts the largest number of refugees in the world, with nearly 4 million refugees and asylum seekers, 3.6 million of whom are Syrians under temporary protection. Approximately 450,000 refugees in Turkey live with different disabilities. Many refugees with disabilities cannot access the services they need, or do not have enough information about the rights and services available to them. With financial support from European Union Humanitarian Aid and in cooperation with the Association for Solidarity with Asylum Seekers and Migrants (SGDD-ASAM), UNFPA Turkey works to ensure that refugees with disabilities have equal rights and opportunities in accessing services such as health, education and employment while providing them with specialized protection services.
ANKARA, TURKEY - Alya is only one of the hundreds of thousands of refugees with disabilities living in Turkey. She came to Turkey from Iraq two years ago, hoping to find safety and a better life. Alya (32) has been living with a physical impairment since she was 13 due to an accident. After having faced various difficulties in Iraq due to her disability, Alya had to continue her struggle alone in Turkey too as her mother left her in Turkey to return to her home country, saying that she could not take care of Alya anymore.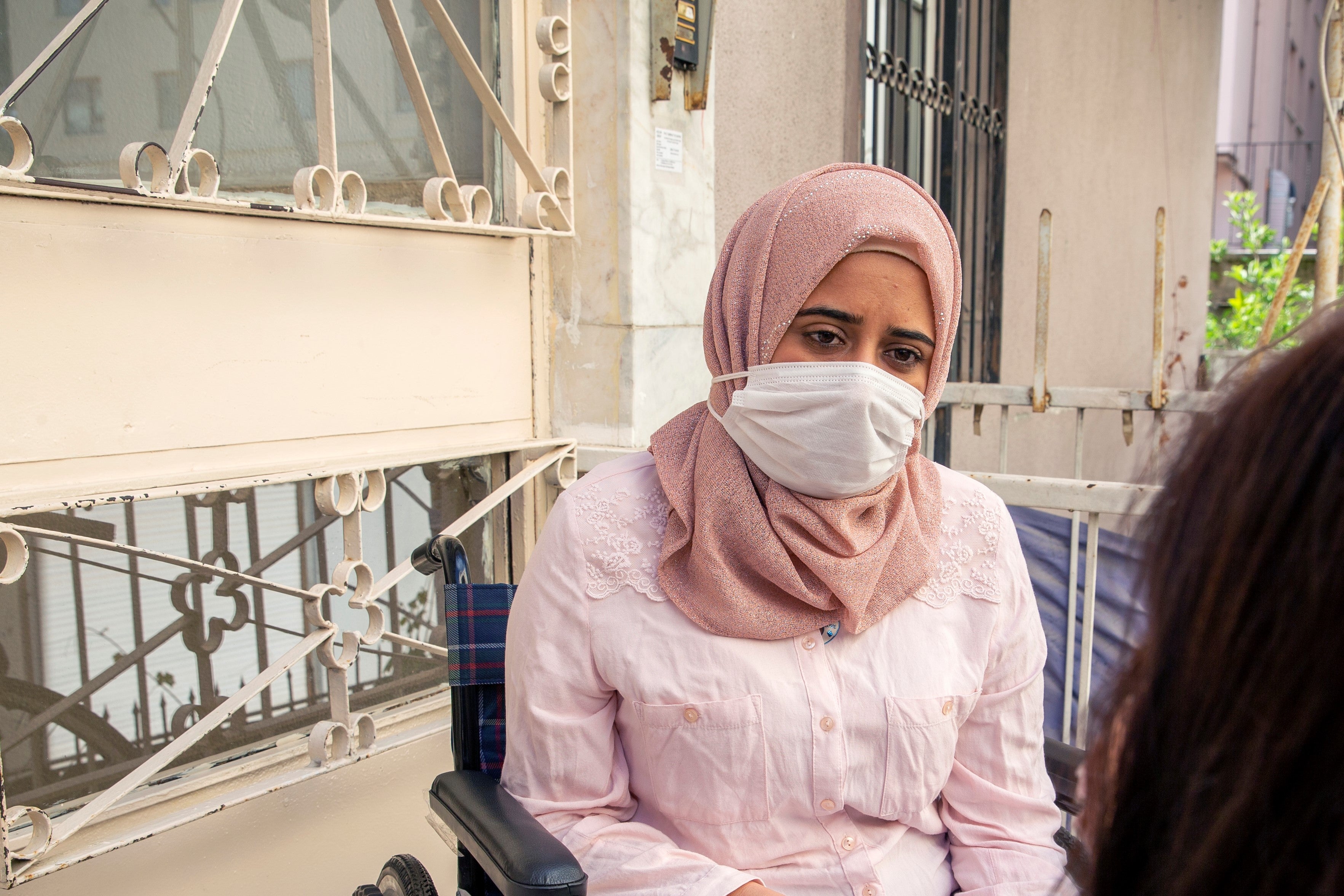 Things became even harder after Alya's mother left her. Alya explains how her life changed when she met UNFPA's Refugees with Disabilities Service Unit in Ankara: "I used to feel lost, I was afraid. A friend of mine told me that there is a center where I can share my problems. I called them. At first, I was hopeless because I had applied to many places before, but this time was different. First, my fears were completely gone because they provided me with psychological support. They also took care of my problems related to accessing health services. Since I was living alone at home, I was not able to move. Thanks to their referrals, I have a wheelchair now."
Alya is now more hopeful thanks to the service unit, which is operated by UNFPA in cooperation with SGDD-ASAM: "I felt lost before, both legally and psychologically. After I met with the service unit, I first felt that I actually existed because they supported me in getting my ID card. I also learned about my rights here. Thanks to their support, I saw the light again."
 "A few times, I had situations that required urgent medical care," Explains Alya. "They helped me get to the hospital. They also provided constant support in terms of language. Thanks to this, I can handle my medical care and daily life more comfortably."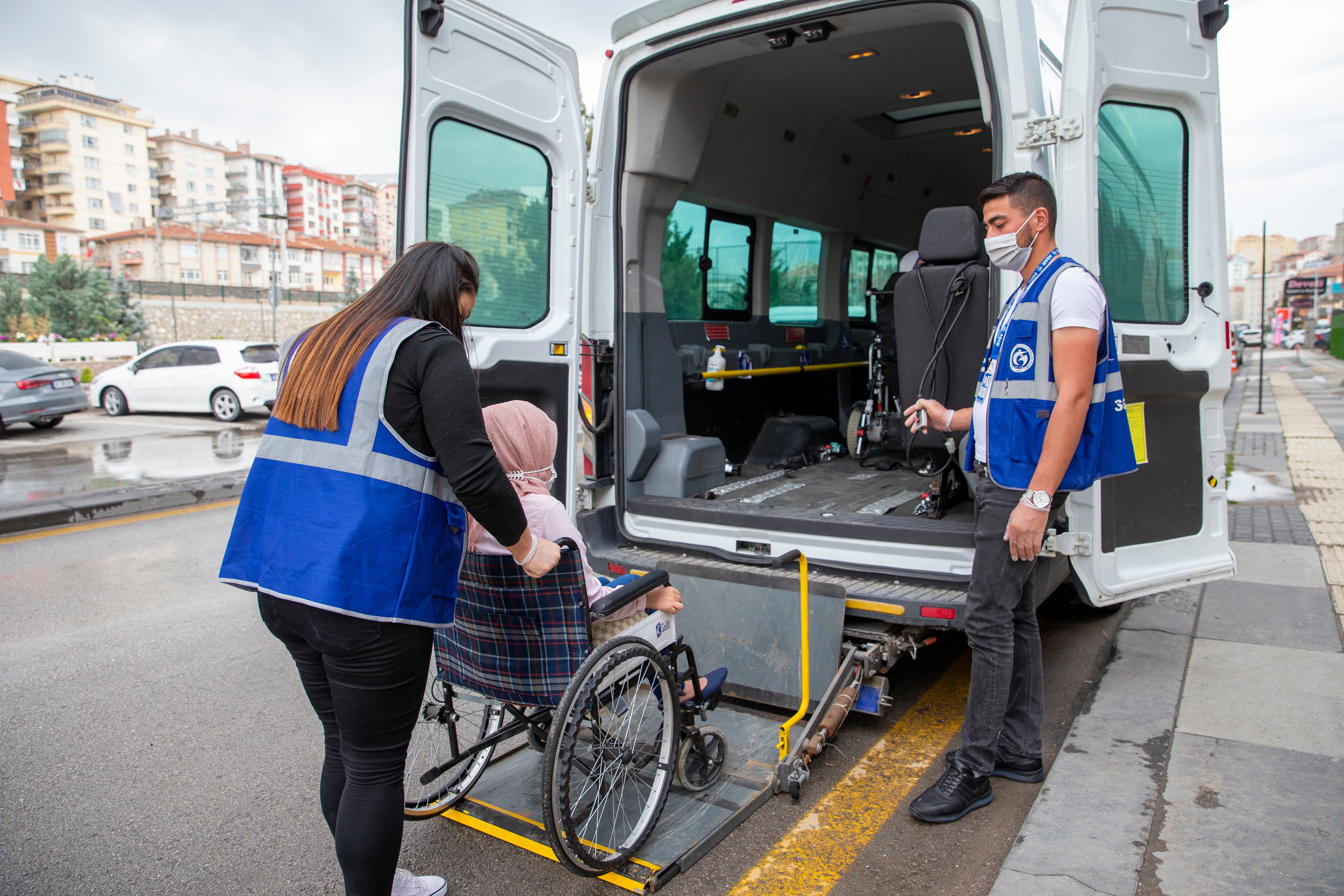 Alya explains why this work is so significant: "The service unit does not touch only one person's life. It touches the lives of many people like me. Can you imagine how important this is? There is a person that you do not know and that person lives with a disability. If you do not support her/him, s/he cannot move. Thanks to their support, this person holds on to life again, which is a huge thing."
Her new-found hopes made Alya return to her poems, too: "I used to write poems, but difficult living conditions, loneliness and being unable to move prevented me from writing after a while. Thanks to the support I received from the service unit, I started again."
Two service units, in Ankara and İzmir, were established within the scope of the "Increasing Access of Most Vulnerable Groups to Protection and Social Services Project", operated in cooperation with UNFPA Turkey and the Association for Solidarity with Asylum Seekers and Migrants (SGDD-ASAM) with the financial support of European Union Humanitarian Aid. Aiming to increase the access of refugees with disabilities to protection and other services they need, the centers provide information counselling, psychosocial support as well as referral, legal counselling services and awareness-raising activities on rights and entitlements so that thousands like Alya can move, access services they need, write poems and enjoy life again.