ANKARA - Ida Pettersson, Second Secretary & Programme Officer and Anna Önnerd, Second Secretary from Political Section from the Embassy of Sweden visited United Nations Population Fund Turkey Office's Women and Girls Safe Spaces in Ankara on July 27th, 2017. The officers from the Swedish Embassy are also the representatives of Swedish International Development Cooperation Agency (SIDA) which financially supports five UNFPA Women and Girls Safe Spaces (WGSS) centers located in Hatay (2 centers), Şanlıurfa, Istanbul and Diyarbakır.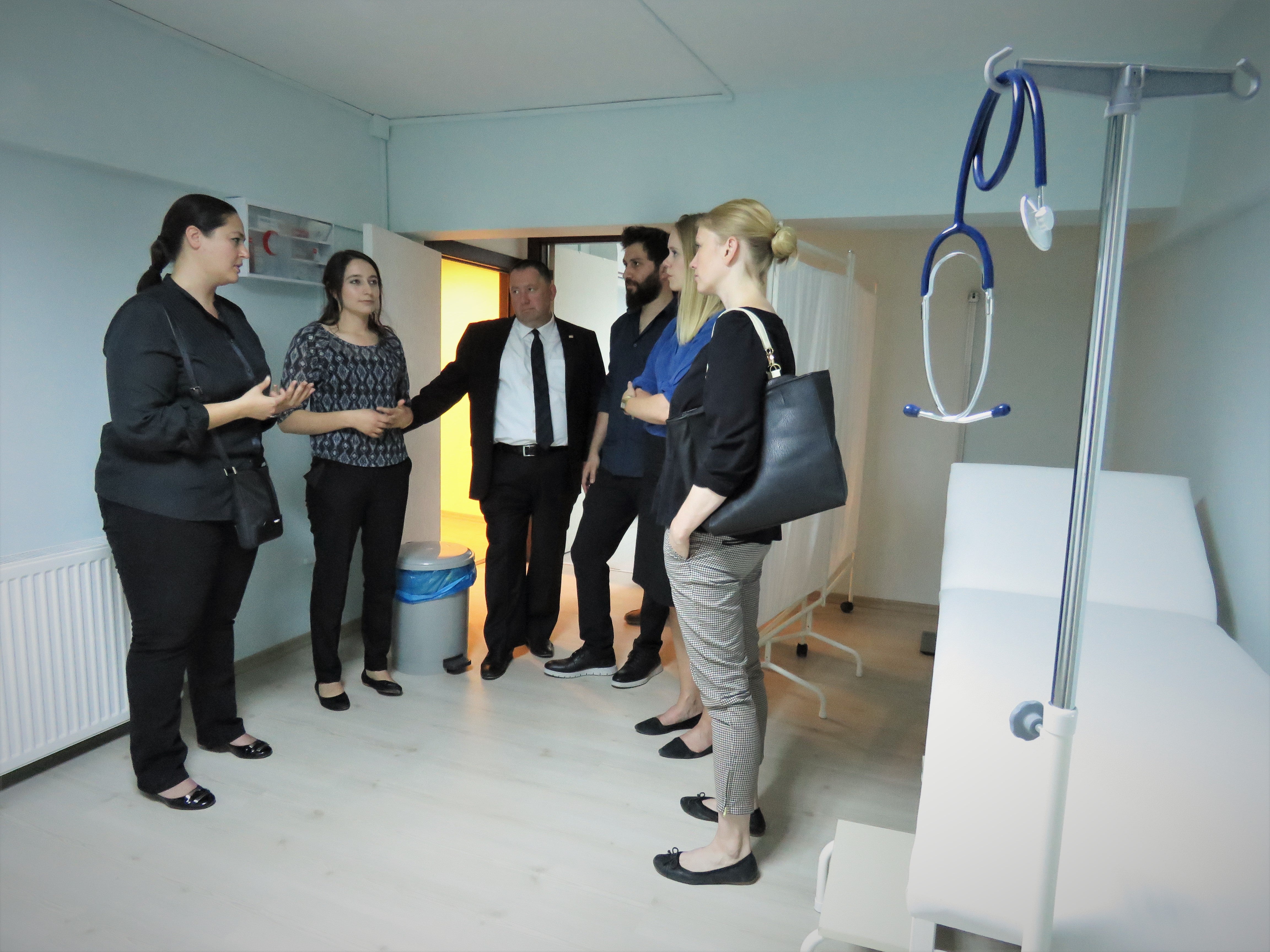 Ms. Petterson and Ms. Önnerd's this first visit's aim was to understand and witness first-hand how the centers operate and assist refugee women and girls residing in Turkey. UNFPA Programme Manager Duygu Arığ and UNFPA Reproductive Health Programme Coordinator Dr. Gökhan Yıldırımkaya accommodated the guests from the Embassy of Sweden and explained how UNFPA Turkey Office assists refugee women and girls through these Women and Girls Safe Spaces centers established in various cities in Turkey.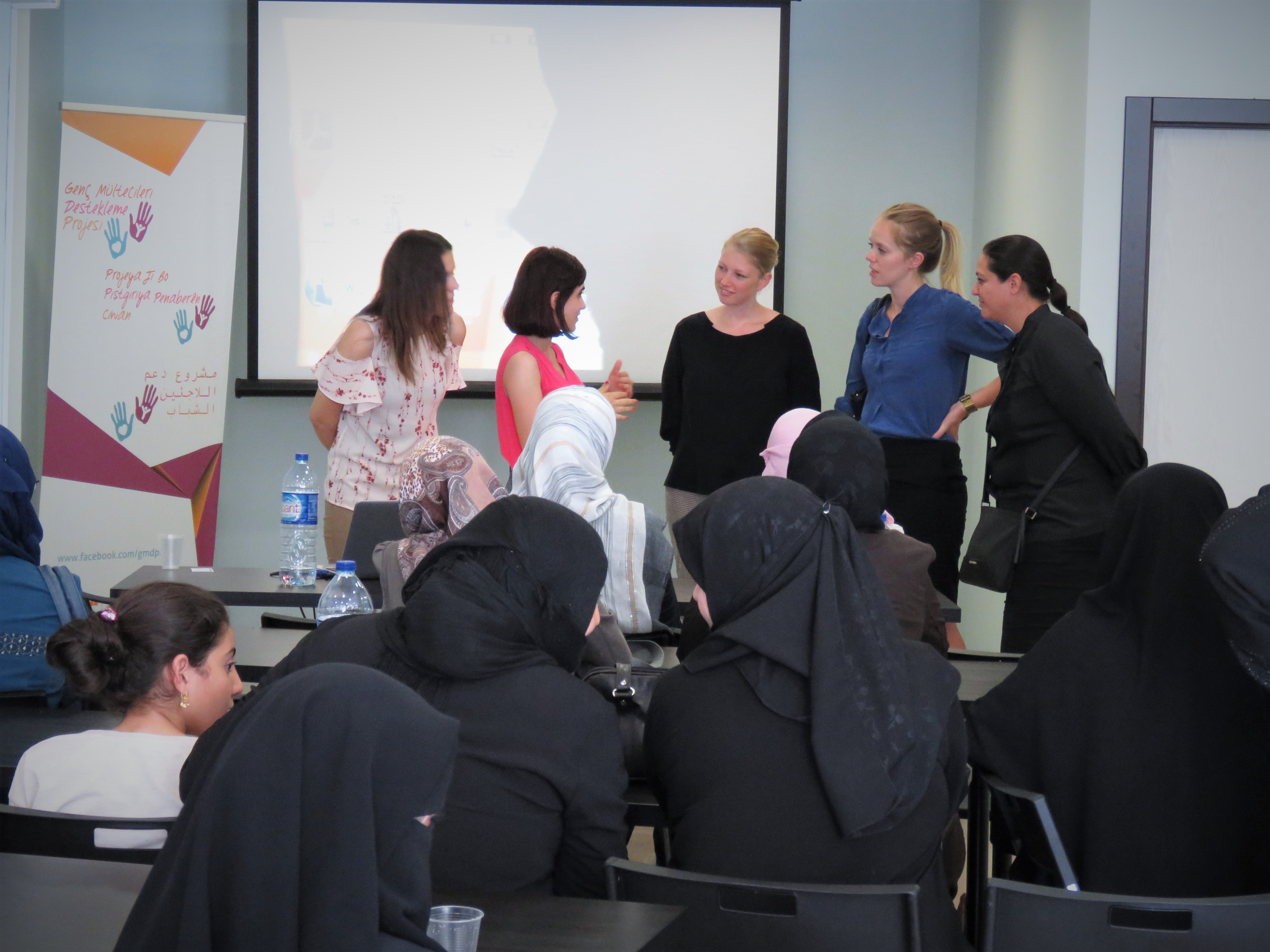 During the visit, about 70 refugees from the neighbourhood were present in the center, where they were listening to the presentations of the center's psychologist and nurse regarding psychological and sexual health issues for women. At the visit, Ms. Petterson and Ms. Önnerd interacted with the refugee women and girls by means of a Q&A session. Also, the guests had a chance to examine the contents of the UNFPA Family Hygiene Kits which are devised to be delivered free of charge to the refugee families. 
UNFPA Turkey Office' Hummanitarian Programme in Turkey
Approximately 75 per cent of the refugees in Turkey are estimated to be women and children under 18 years old. A quarter of refugees are women of reproductive age. Four percent of the population are pregnant and delivering refugee women with newborns every year. 15 percent of pregnancies are expected to face high-risks and need tertiary care – Cesarian section, operations/ blood transfusion, intensive care. UNFPA is one of the major United Nations humanitarian response organizations with a mandate to meet the reproductive and maternal health needs of persons in emergency situations.
Women and Girls Safe Spaces
About 80% of the refugees are women and children and a quarter of them are women of reproductive age. For this purpose, Women and Girl Safe Spaces (WGSS) have emerged as a key strategy for the protection and empowerment of women and girls whom are more vulnerable in emergencies and have specific needs that are often ignored in crises.
WGSS is a place where women and girls can receive information and services on reproductive health, women's rights, psychosocial support, acquire contextually relevant skills and rebuild their social networks in a non-stigmatizing environment.
United Nations Population Fund (UNFPA) is working to deliver a world where every pregnancy is wanted, every childbirth is safe and every young person's potential fulfilled.