This year marks the 50th anniversary of our close relationship with the Government and the people of Turkey. While marking this important milestone, we also would like to underline our works aimed at supporting especially women, girls and the most vulnerable groups and leaving no one behind, our achievements and goals. With this aim, we are launching the Butterfly Effect campaign.
Our campaign combines the "All for All" motto with the "Join the Butterfly Effect" call. During the campaign, we will use #AllForAll and #JoinTheButterflyEffect hashtags.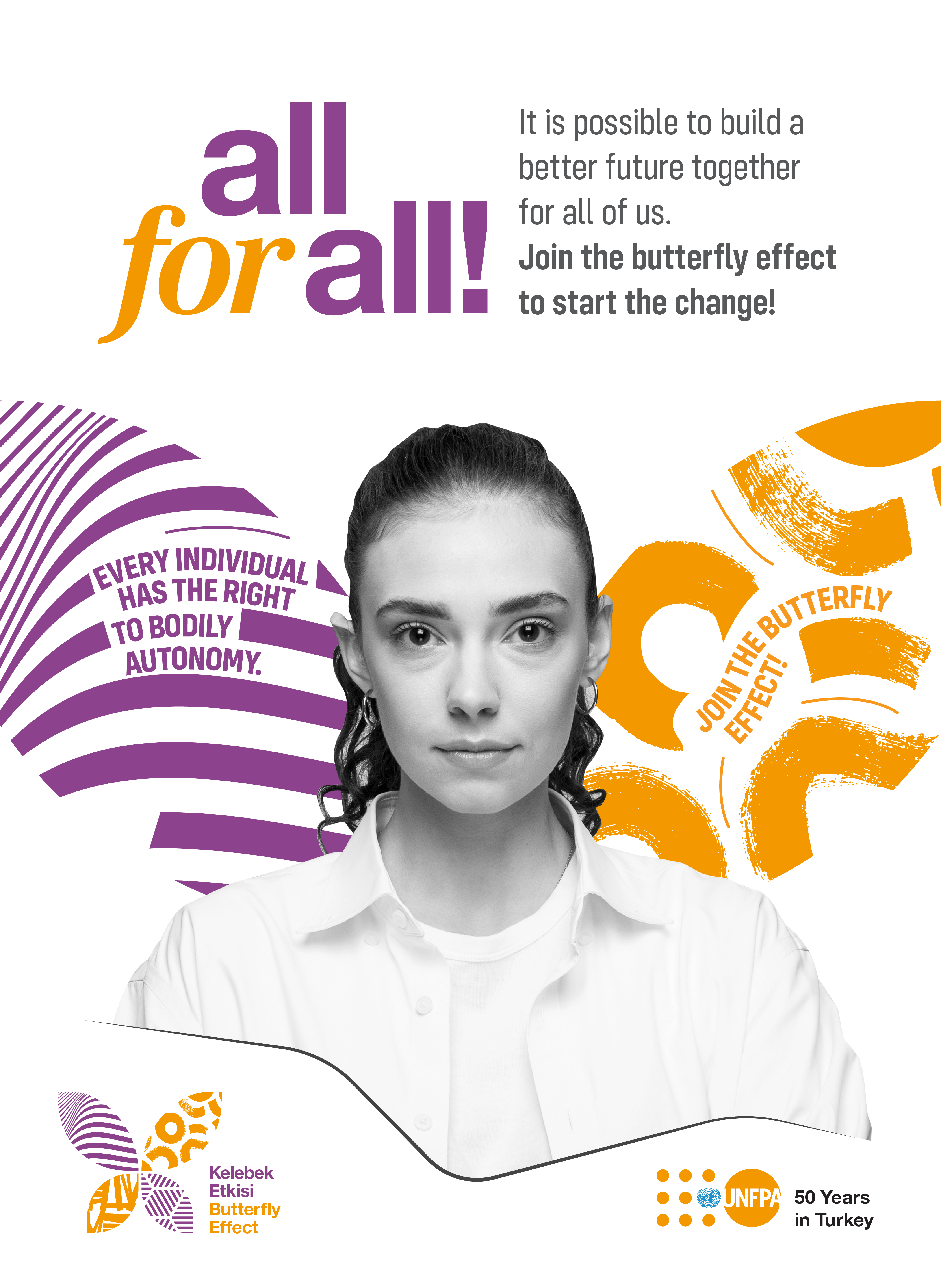 Why We Need The Butterfly Effect
Reproductive health rights are fundamental human rights!
Every individual has the right to bodily autonomy!
Access to family planning is a health right!
Family planning is a shared responsibility of partners!
Gender-based violence must end!                                                                                                              Child marriages must end!
Gender equality is a must for all!
Equal pay for equal work!
Inclusive and equal world for all!
Stop all forms of discrimination!
Everyone deserves to be healthy and happy! 
Everyone's dreams are equally worthy!
It is everyone's right to live with honor and dignity!
Maternal and newborn mortality must be zero!
Access to contraceptive methods is a human right!
Comprehensive sexual health education must be a priority!
Gender-based sterotypes must be broken!
All young people should have equal rights and opportunities!
Let's unite our power and voices and start the change together!